What can be Stored in a Storage Unit?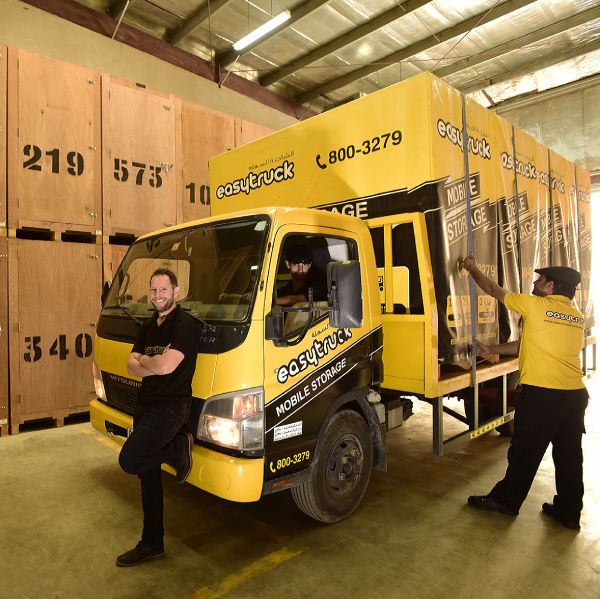 Why Get Storage When Moving?
When moving house, temporarily storing non-essential items can be really useful. In recent years, it is becoming more and more common to initially move the essentials, and choose what else to take out of storage, and into your new home, at a later date.
Anyone that has been through a moving process is aware of just how stressful moving house can be. Moving to a more desirable location and downsizing is one of the biggest challenges facing movers when trying to decide on the things to take with you. In such situations, having a temporary storage space to store your extra things can be an effective and practical short-term solution.
To keep the pressure off of the moving process, at Easytruck™ Storage & Moving, we offer 7 days a week, 24 hours a day, accessible air-conditioned storage in Dubai. When using these services, your items will be accessible inside your POD whenever you need them. 
Storage Options
Self-Storage
When choosing self-storage, you will always have quick and easy access to your items with free 'drive-up' access to your storage unit every day of the week. Our team packs and locks the storage PODs inside your home or office and you keep the keys. Your storage unit is then transported and stored inside one of our secure, air-conditioned warehouses.
Mobile Storage
Mobile storage is the most secure, most convenient and most affordable way to store items. The way it works is the storage PODs are loaded by our team at your location. They are then locked and the keys are handed to you. Traditionally, when storing items, they would be loaded in and out of trucks, warehouses and storage rooms with ETMs. At Easytruck™, we load, lock and handle your POD with a specialised forklift, which ensures your items remain level at all times. 
Storage MiniPODs
MiniPODs are just like mobile storage PODs, but smaller. They are designed to help you create more space in your home, freeing you from seasonal items such as holiday decorations and ski-gear. Our MiniPODs are even engineered to hold up to 500kgs in weight. They are small, but mighty!
On-Site Storage
If you are in need of storage within your own home or space, on-site storage is the right choice for you. When choosing on-site storage, our team delivers our secure storage PODs to a location of your choice, for as long as you need them. When the on-site storage is no longer necessary, we will come and collect the empty PODs.
Business Storage
If your business requires less than 2000sqft of storage space, you will benefit from Easytruck's plug and play business storage service. We have set up our Al Quoz storage warehouse for small businesses in need of small-scale warehousing and order fulfilment services. With custom racking and sorting tables, it's tailored to the needs of small businesses.
What Can Be Stored in a POD?
Even when you have decluttered your living space, the decision making process on what to keep and what to get rid of when moving can be a difficult one. To make your decision easier, we have outlined a list of items that you may want to keep in your storage unit.
Furniture
As the most commonly stored item, furniture is number one on our list of what can be stored in a POD. More often than not when moving house, the existing furniture may not match the new interior, or there may not even be space to bring it all. In such instances, storing furniture you may once again need in the future is preferable to throwing it away. Additionally, you may want to keep some pieces of furniture due to their monetary or sentimental value. All furniture items from mattresses to wardrobes are welcome to be stored.
Household appliances
Big household appliances are another commonly stored item. Stoves, kettles, dishwashers, washing machines, microwaves, we have seen it all. Storing household items is common for many renters who may be moving into a partly furnished home. In recent times, it has become more common for rental properties to come with microwaves, kettles, dishwashers and other such appliances. In situations such as this, these items are often put into storage for future use.
Seasonal clothes & objects
Seasonal clothes and objects can be a huge inconvenience to store throughout the year when they are not being used. Seasonal clothes such as Summer holiday clothes and ski clothes, are items that are only needed during particular time-periods. This is common for those living in a home with a space shortage, and also for those who are moving home, and would like to store seasonal items until they can decide what to do with them. Seasonal objects that are often stored include holiday-related items such as Christmas and Halloween decorations,
Books and Artwork
Books and artwork are things that many people collect. Though the more your collection grows, the less space you may have to display them. Artwork storage is particularly common for people moving to a new home in which the style and design does not suit. The vast majority of artwork is unique, and as a result, is stored as opposed to thrown out.
What Should Not Be Stored in a Storage Unit?
There are a number of items that cannot be stored in a storage unit. This is largely due to dangerous and unhygienic reasons. Below we have outlined this list.
Flammable items
Any items that are highly flammable and could result in a fire should not be stored in a storage unit of any kind. Storing any flammable items in your POD put it at risk of setting the storage unit on fire. Such items include chemicals, petrol, fireworks, and even Christmas crackers.
Firearms and ammunition
In any public storage facility, storing guns and ammunition of any kind is not allowed. By nature, ammunition is explosive, and as a result, is prohibited due to the potential for fire or explosion. By UAE law, it is prohibited to buy or possess a firearm without a permit or licence.
Hazardous materials
Similarly to the above, any items that may have the potential to burn, explode or corrode materials, should not be stored in a storage unit. This is due to the risk they pose to the health of humans and animals.
Food
Due to it being largely unhygienic, no food of any kind should be stored in a storage unit. This is due to its ability to go-off and rot. Rotting food results in both bacteria and mould, which often smells and can result in illness. In addition to rotting, food can attract flies, worms, insects and rodents.
Anything living (e.g., plants, animals)
Neither plants nor animals should ever be left in a storage unit. To store any kind of living thing, such as an animal, would be cruel and inhumane. Plants are also living things, and require water, air, and light to survive. Storing them in a storage unit would deprive them of all three. In addition, plants also attract insects.