Benefits of Mobile Storage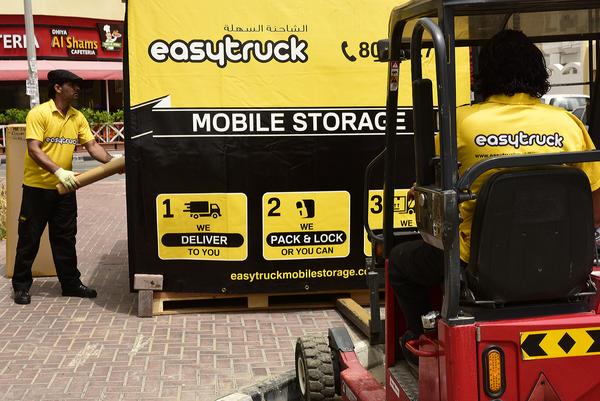 What is mobile storage?
Mobile Storage is the safest, most convenient & affordable way to store. We call it mobile storage because that's exactly what it is! We deliver and pack your storage POD at your location, load it onto our truck and store it safely in our state-of-the-art warehouse, until you need it again.
Why choose mobile storage?
When you want the safest, most convenient & affordable means of storing, choose mobile storage. Here's why:
Super-Safe 
Mobile storage is safe, because there's no double handling of your items. This minimises any chance of damage. We load your storage PODs at your location, lock them there and then, and hand you the keys before loading them onto our truck for storing. So there is no loading in and out of different trucks, warehouses and storage rooms. Our promise is to ensure your items are returned in the same condition as when we packed them.
Peace Of Mind
Our mobile storage PODs are made of high quality plywood, which breathes. This creates the perfect environment for your items because they are completely sealed; keeping dust, pests and mould out.
Convenience
Unlike many other option for storage Dubai, our mobile storage could not be more convenient for you. All you have to do is decide what items you want to store, and then give us a call when you're ready to have those items collected. We'll deliver and professionally pack your POD, load it onto our truck, deliver it back to our fully air-conditioned warehouse where we'll store it for you, with up free access for 7 days.
Affordable
With our mobile storage service there are no locked-in contracts. After your first month, we just charge you by the day!