Is Easytruck's Mobile Storage more expensive than traditional storage?
The exact opposite! Mobile Storage is more affordable and much more convenient, because we take out many of the costs and hassles associated with traditional storage. Such as the need to hire labour and trucks. Plus, you only pay for professional packing and storing. Everything else is on us.
What is the POD made out of?
All our Mobile Storage PODs are made from top quality plywood. Why is this important? Because wood breathes and is proven as the safest way to store household items; protecting them from mold, mildew, and condensation.
Where will my mobile storage POD be delivered?
Your POD will be delivered wherever you need it. Your home, office or any other location where your items need to be packed. Alternatively, our team can load them while they are still on our specially designed truck.
Who will pack my PODs?
You're welcome to pack yourself if you'd prefer and would like to save on the cost. Alternatively for a small fee, you can leave it to our professional packing team, who will professionally pack and load all your items for you.
Where will my POD be stored?
Once your POD is packed and loaded, we'll hand you the keys and deliver it back to our safe and secure, air-conditioned warehouse for storage. We have a number of warehouses across Dubai – Al Quoz, Jebel Ali & Dubai Investment Park. Your POD will be available to you 7 days a week for free – just give us 24hrs notice!
When can I access my POD?
You can access your POD between 9am – 5pm 7 Days a week – we just need 24hrs notice so our warehouse staff are ready and available when you arrive. And because we write up a comprehensive inventory of the contents of each of your PODs, we'll always know exactly where everything is, for whenever you might need it. So there's no time wasted searching through your boxes for the things you need.
How long can I leave my POD in storage?
As short or as long as you want. And because we only charge by the day after your first month with us, you'll never have to pay for any storage time you don't use.
Are there any items I shouldn't put in my POD?
Naturally, for safety reasons, there are certain items you cannot store in your POD
Flammable or hazardous goods
Munitions or explosives
Toxic, polluted or contaminated goods
Living plants or animals
Food, alcohol or perishable goods
Illegal goods
Waste
Can I have packing material delivered to me in advance?
Yes you can! Once you confirm your move with us with payment, we will happily deliver some materials & boxes so you can pack any personal items you wish to do yourself.
Can you dismantle beds & cupboards?
Absolutely! Our highly skilled team will dismantle and reassemble all large furniture items.
Do you reconnect lights, put up shelves and curtains?
We've partnered up with Hitches & Glitches, who provide our customers with licensed electricians, plumbers and handymen at specially discounted rates.
What happens if you damage my stuff?
In the unlikely event that we damage something, Easytruck offers an OPTIONAL individual item compensation we call 'EasyCover'.
It's not insurance, it's our damage repair or replacement guarantee. Upon selecting on your contract and paying for Easycover prior to your move, Easytruck will compensate the customer for damages occurring due to negligence on the part of the company or any of its employees up to a maximum of AED3,000 total towards the cost of the repair or replacement of the damaged item(s). ​​
What time do you start a move?
Our team is always on time. We arrive at 8am sharp and generally have the first truck loaded by 10am. We move fast!
Do you have covered trucks?
Yes, covered trucks are essential in this hot environment to protect your items from head damage. Our trucks are covered and insulated with marine plywood.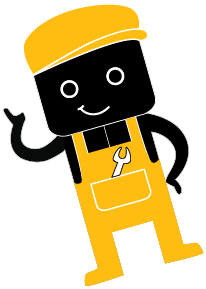 Happy Customers Are Our Priority!
Service that will make you smile

Our commitment to service is endorsed by a long list of 5 star Facebook reviews!

One stop shop

We make your life easy by providing a full range of services – including Mobile Self Storage, Local Moving, Removals, On Site Storage, Business Storage and Racking as well as Packing Materials. Through our exclusive partnership we also arrange qualified electricians, painters & handymen at discounted rates.
Rest assured

We handle your belongings with extreme
care and use high quality packing materials. Your belongings are stored in our safe, secure air-conditioned storage units in Dubai with gated security around the clock.

The best price for storage
in Dubai, guaranteed

You can sleep easy knowing you've
got the best price in town with our
Best Price Guarantee!