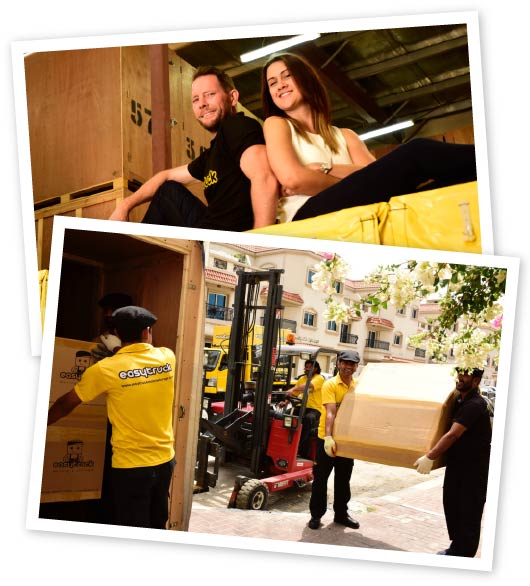 Easytruck began as a simple trucking service
allowing customers to move up to three large
items for AED 495.
Literally a man & a van service, Easytruck appeared on
the moving market. However we quickly discovered that
the real demand was in providing a full scale premium
moving service. So we scaled up, hired the best movers
in the business and focused on delivering exceptional
customer service and refining our signature
"stress-free move"
After a year of hiring we finally
acquired our first fully covered,
insulated and beautifully branded
trucks.
This was a big moment for us – well …
for Chris. Boys and their toys!
We created our mascot, Ernie and began
the paint the town yellow.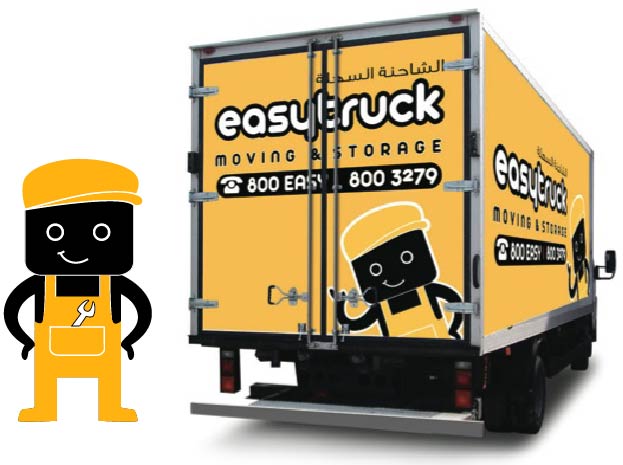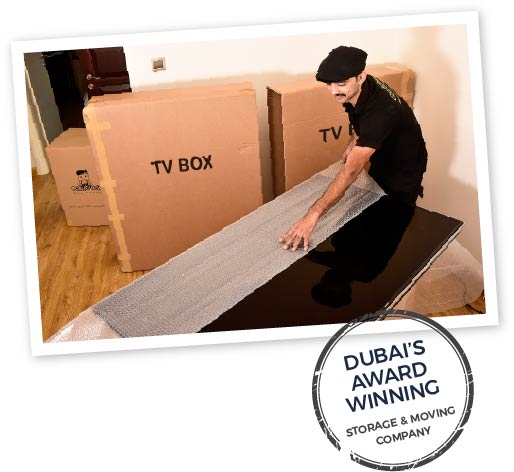 RSA formally approves our professional
packing standards for local &
international shipping.
We are now on the map! We opened our
first storage warehouse in Al Quoz,
directly behind Times Square.
This warehouse has now been converted into our
very cool corporate head office and has great
coffee, so drop in anytime!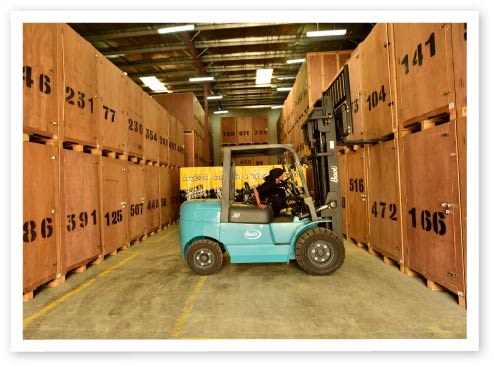 Easytruck receives private funding to drive
growth of its Mobile Storage concept.
350 Mobile Storage PODs are built and 15,000 sqft of
warehousing is secured to accommodate our growing
storage business.
Awarded SME Magazine's "Star's of
Business Award" for the Moving & Storage
category
Partnered with Freedom Pizza, to offer our
customers a "Free Pizza with Every Move!"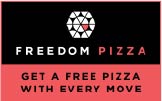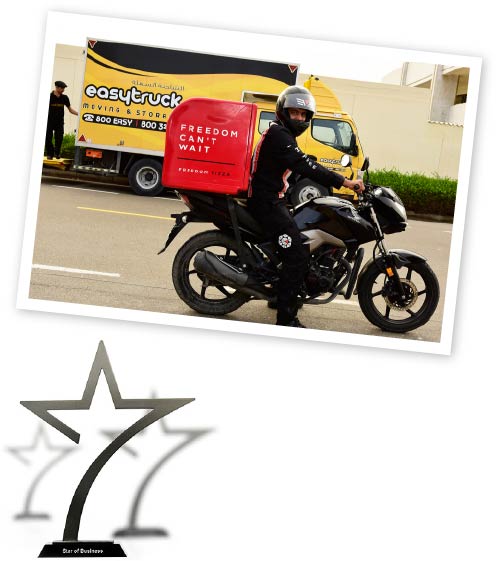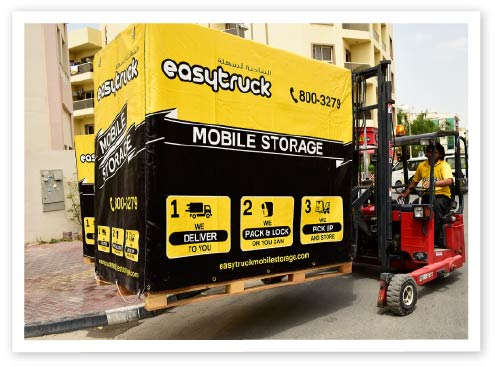 Our 600th POD is built and two more
warehouses secured.
Increased our awesome team to 30 people.
Expanding our offering beyond our now
700 POD Mobile Storage business,
to include business storage, racking, MiniPODs
& on-site storage.
Completed our 8,000th move in February
this year, added our 9th truck to the fleet and
expanded our warehouse space to 30,000 sqft.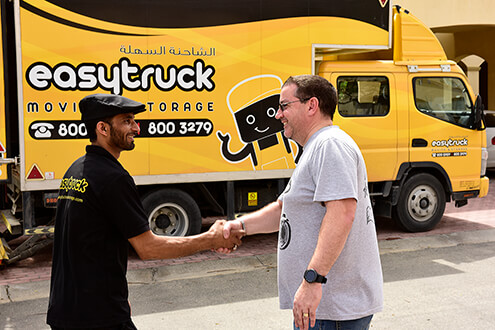 Introducing "MiniPODs"!
We launch our storage on-demand service,
delivering our custom MiniPODs flat packed
and collected once you've filled them.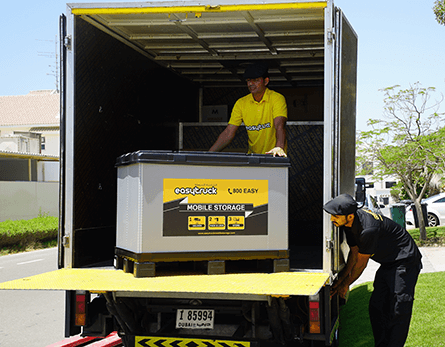 In December 2018 we made the finals of
the Gulf Customer Experience awards.
On 22nd January 2019, we presented
our "mobile storage" initiative to a
distinguished panel of judges and
were awarded runner up for
the SME category!
We're stoked to be awarded runners up at the Gulf Customer Experience Awards.
Boom! A proud moment as we took the big prize at the International Business Awards.
High fives are flying everywhere after
we won the International Business
Excellence Awards for our innovative
spin on self-storage! We are so proud
of the hard work and dedication of our
awesome team over the past 10years,
and their ability to support and drive
new ideas like Mobile Storage.
Our custom built 100% recycled plastic
moving and storage boxes will make
trees all over the world sigh with relief.
#nomorecardboard
Plastic fantastic. (100% Recycled).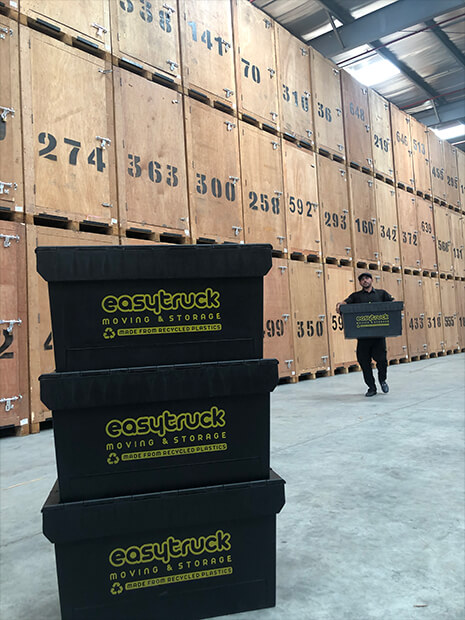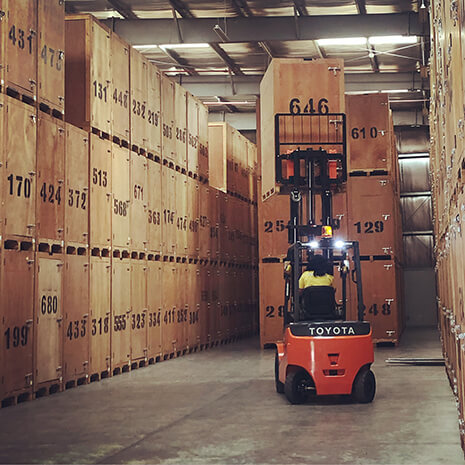 Smooth operator.
Whisper quiet and super clean,
our brand new electric forklift
is easy on the ears – and the environment.
Ouch!
Well that hurt! We're talking about 2020!
Now here we are a year on.
All our staff have had their COVID19 Vaccines
and we are ready to take on 2021 full throttle!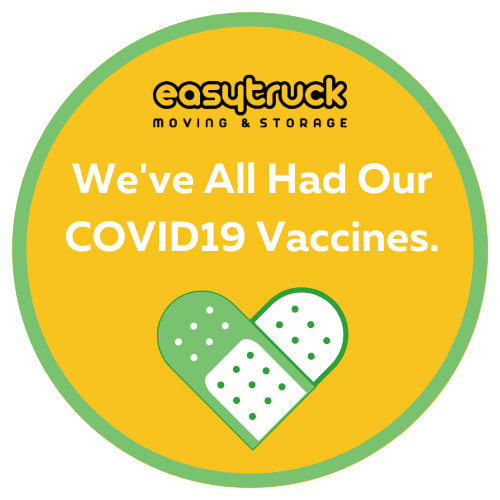 Happy Customers Are Our Priority!
Service that will make you smile

Our commitment to service is endorsed by a long list of 5 star Facebook reviews!

One stop shop

We make your life easy by providing a full range of services – including Mobile Self Storage, Local Moving, Removals, On Site Storage, Business Storage and Racking as well as Packing Materials. Through our exclusive partnership we also arrange qualified electricians, painters & handymen at discounted rates.
Rest assured

We handle your belongings with extreme
care and use high quality packing materials. Your belongings are stored in our safe, secure air conditioned storage facility with gated security around the clock.

The best price for storage
in Dubai, guaranteed

You can sleep easy knowing you've
got the best price in town with our
Best Price Guarantee!