Furniture Storage Dubai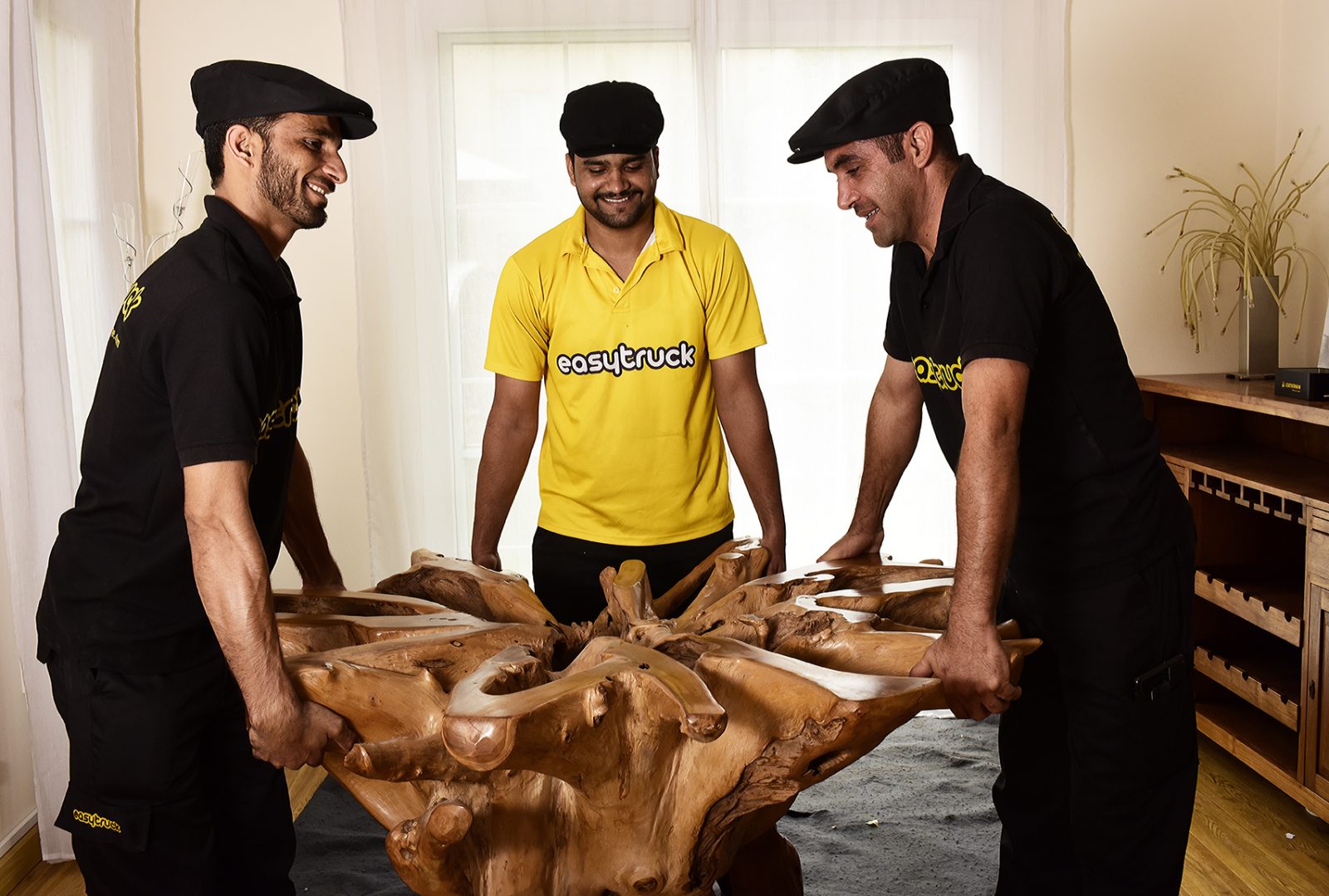 Furniture Storage
Storing your furniture in a secure and safe location until your home is ready for it can be an easy process with the storage facilities available at Easytruck™ Storage Dubai.
With our custom-built self-storage PODs, your furniture can be loaded conveniently in your own home and stored in one of our various air-conditioned warehouses. With all of our storage PODs, we also provide flexible 7-day drive-up access. Our PODs are completely sealed and are made from high-quality plywood. In this way, they are designed to prevent dust and moisture from damaging your furniture, along with preventing pests such as bugs and mites from coming in contact with it.
There are many reasons you may need to store furniture. Such reasons include:
Home Renovations

Moving House

Traveling or Moving Abroad

Downsizing

Selling Your Home
Furniture Storage for Home Renovations
If you are planning to renovate your home, you may require additional space to do so. You also may need to protect your furniture from any potential damage that may occur throughout the renovation process. In this case, storing your furniture for a short period of time in an Easytruck™ POD is the perfect solution.
Furniture Storage for Moving House
When moving house, you may need to store large pieces of furniture if there is an overlap between settlement dates. You may also require storage if you encounter delays in the settlement process. Whether this is for a short period of time or a long period of time, at Easytruck™ we can accommodate to suit your needs.
Furniture Storage for Travelling/Moving Abroad
If you are planning to travel overseas for an extended period of time for reasons such as recreational travel or business purposes, you may choose to lease out your home. In such situations, many people store their personal belongings in our PODs, including large pieces of furniture, until they return.
Furniture Storage for Downsizing
Downsizing homes is another reason that many people seek furniture storage services. If you have furniture that you would like to keep, though don't currently have room to store, such as sentimental or antique furniture, Easytruck's POD storage is the ideal solution.
Furniture Storage for Preparing to Sell Your Home
When preparing to sell your home, you may want to declutter the space for a short amount of time and get your property 'sale ready'. In this case, storing some of your large pieces of furniture in an Easytruck™ POD will make this process an easy one. Most people find it easier to decide which furniture pieces to keep and which pieces to haul away once they are in their new property and can visually evaulate placements 
Easytruck™ Furniture Storage Tip 1: In order to effectively maximize the space in your furniture storage POD, we recommend storing your largest items at the back, such as cabinets and bed frames, while storing your longest pieces of furniture, such as couches and tables, along the side of the unit. This will make for an easy packing and removal process.
Easytruck™ Furniture Storage Tip 2: If you plan to remove any pieces of furniture from the POD while it is in storage, we recommend keeping these items at the top of your POD for easy access.