Moving Checklist: Tackle Your Big Move With This Handy Timeline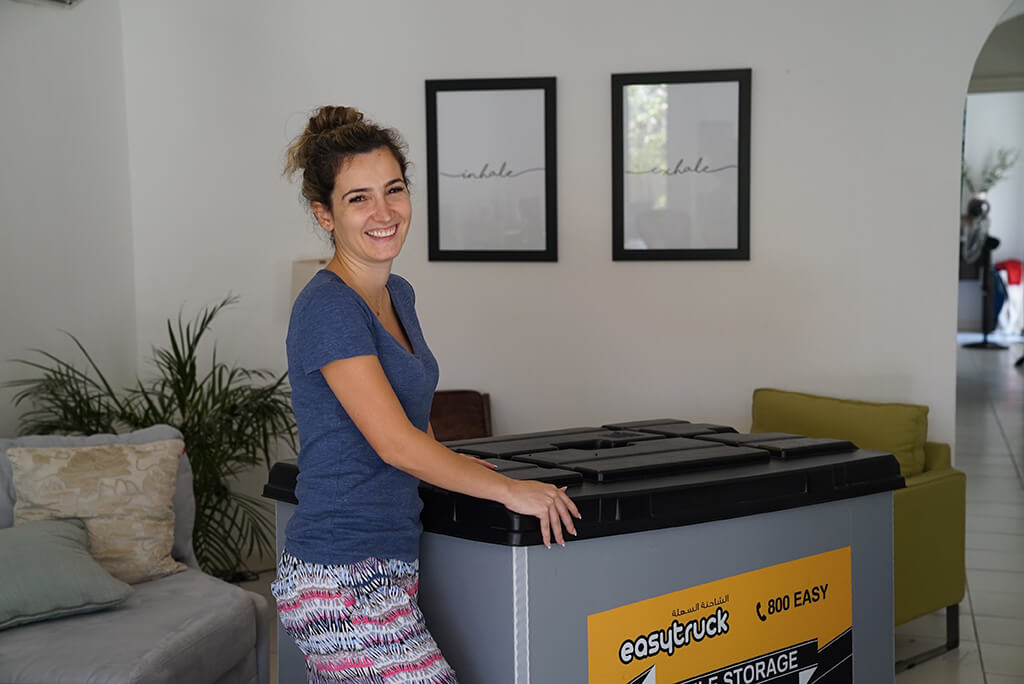 Whether it is your first time or your tenth, moving items from one home to another can be a stressful experience. Each move poses a different set of challenges and issues for homeowners. Listed here are a few tips to make the move a less taxing experience. It is recommended that you start going through the checklist approximately two months in advance of your moving date,so you can identify any potential problems and find solutions. Other tasks, such as finding moving and storage companies, can be done later on.
Two months before the big move
Sort out your belongings
Go through all of the rooms in your house or apartment two months before you plan to move. Think of it as doing some spring cleaning. Create three piles: Keep, Donate and Trash.
Under the Keep pile, you put all of the items that you will be taking to your new home. Determine the values of your prized possessions for insurance purposes.
The Donate pile includes all of your possessions that you are giving away to your family, friends or a local charity.
Items that you don't need anymore can be placed in the Trash pile. This is a good way to reduce the amount of trash that you have inside the home.
Research
The sorting stage should give you an idea of what services you will need to use in relation to the move. Perhaps you will need a carpet cleaner, or painters to paint the walls.
This is also the best time to look for movers. Will you need to hire professional furniture movers or is renting a truck a more practical choice? Are you moving all of your belongings over to the next home or do you need some storage space? Check out the reviews for each company before you make any final decisions.
When you have chosen the right company for the job, reach out to the company. You can ask for a basic quote over the phone or the Internet but it would be better if you could schedule a visit. Other than getting a more comprehensive breakdown of costs, scheduling for a visit from the movers will give you a better idea of what type of services you need, the size of the truck, and how many trips are needed to complete the job
If you are working for a company, this is also the right time to ask for some time off for the move. This includes time for packing and unpacking your stuff, supervising the movers and other related tasks.
Six weeks before the move
Secure records
For people living with kids, obtain copies of their school records or ask their school to send copies to their new school. If you are planning to move in the middle of the year, you will need to inform their current school about the date of the move.
Get copies of medical records for each member of your family. Ask your doctor if there are physicians he/she would recommend in the area where you are moving. This is especially useful if the new place is far from the old area. If you have medical insurance, call your agent to see what policies may be affected by your move.
Compile all information
Once you have all of the quotes, receipts and contracts ready, buy a binder or a folder where you can store all of the information and documents you have that are related to the move. You will also need a separate folder or binder for your family's records.
One month before
Start packing
If you are doing the moving and packing yourself, it is best to start ordering boxes and packing material about a month before the move. Don't forget to buy bubble wrap for the breakables, tape and permanent markets. You can start packing the stuff that you won't need to use until after the move.
Label each box indicating what's inside and where it should go inside the new house. Keep an inventory of the boxes. Put all your jewellery and important documents in a safe box.
Two weeks before
Confirm your arrangements
Contact the movers, cleaners and other service companies you are using. Verify your arrangements, such as the day and time for the move or cleaning of your items. Give the movers directions to your new home and alternative contact numbers. You may need to make a deposit for some services.
Pack your suitcase
Ideally, you should be done packing your belongings at least a few days before the move. At least a week before the move, you can start packing clothes for you and your family. Make sure you have enough to last for at least a few days after arriving in your new home.
A few days before
Defrost the freezer
If you are bringing your refrigerator with you, turn it off at least a few days prior to your moving day. This will give you ample time to empty and clean your fridge.
Moving day
Supervise the movers
Accompany the movers as they make an inventory of your possessions. Check the address, contact numbers and inventory of items on the bill of lading before you sign. Keep your copies in the binder.
Check the old home
Take a final tour of the home after the movers have finished taking away all of your stuff. Check that the windows are locked, the lights are off and the doors are locked before leaving. Also, make sure that nothing gets left behind.
Inspect your items
Once you arrive at your new home, check the inventory to make sure that you have received everything. Inspect your belongings and make a report on any broken items.